Video – Carlos Sainz reacts to P3 in Singapore: " A good team result"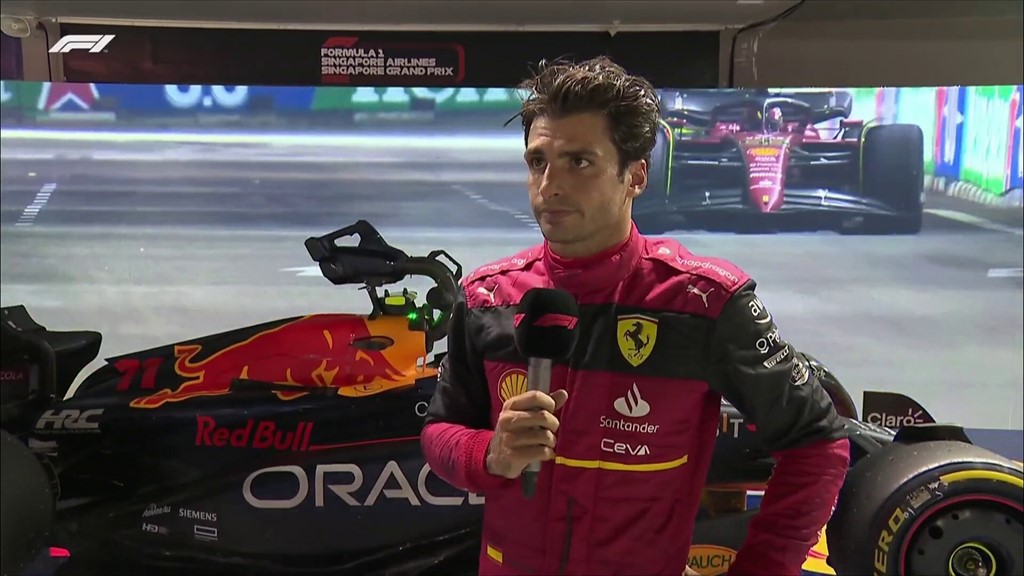 02/10/2022 16:36
Third-place finisher Carlos Sainz was frustrated not to be able to challenge for the lead, but was satisfied with a podium place:
"It was very tough out there," Sainz said. "I never really got into a rhythm in the wet and then couldn't challenge the top two guys. I had to settle for P3, but the good thing is I didn't do any mistakes and could bring the car home and be quick towards the end of the race. It's a good result for the team in the Constructors' Championship."
Here is the full interview of Carlos after the Singapore Grand Prix:
— see video above —
The post Video – Carlos Sainz reacts to P3 in Singapore: " A good team result" appeared first on Scuderia Fans.