Video – Charles Leclerc reacts to P2 at Marina Bay: "I pushed all the way"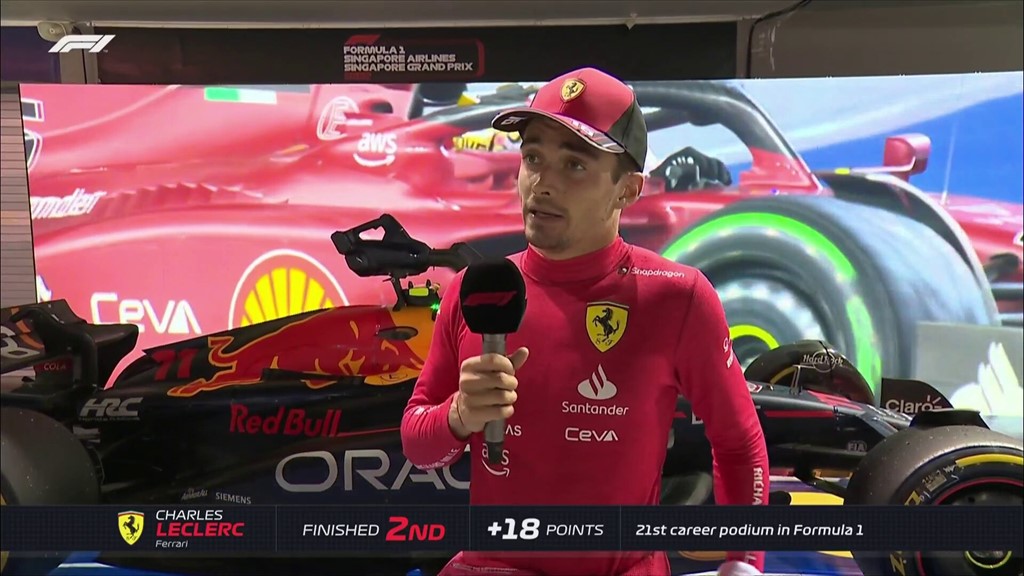 02/10/2022 16:29
Scuderia Ferrari Monegasque driver Charles Leclerc reacts to his second place finish in the 2022 Formula 1 Singapore Grand Prix at Marina Bay. Charles Leclerc says he needs a good night's sleep after that gruelling race.
"I pushed all the way. The bad start put us on the back foot and it was a really difficult race after that. It was difficult. I need a good night's sleep and to get ready for Japan."
Here is Charles' first interview after the race:
— see video above —
The post Video – Charles Leclerc reacts to P2 at Marina Bay: "I pushed all the way" appeared first on Scuderia Fans.