What's the weather forecast for 2022 Japanese GP? | F1 weather report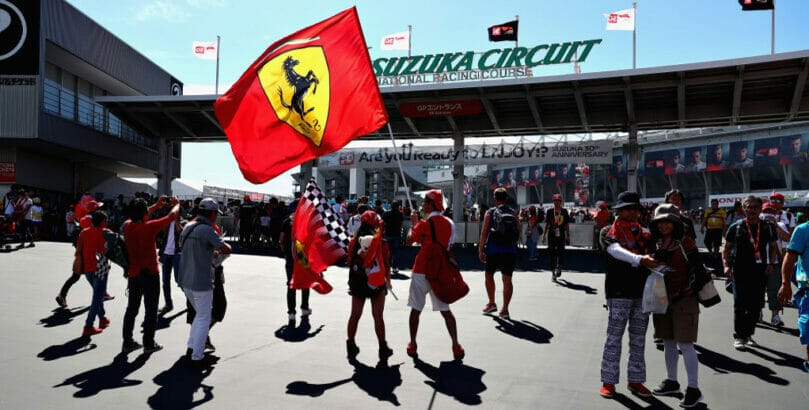 03/10/2022 10:16
Let's take a look at the weather forecast for the 2022 Japanese Grand Prix (latest weather forecast for Suzuka):
One of the most important factors ahead of any Formula 1 Grand Prix weekend is of course represented by the weather conditions, which can have a great impact on the outcome of the race. From the Formula 1 teams' point of view, different weather conditions can result in very different races, and Formula 1 teams are always focused on this aspect in order to evaluate and choose their strategy options accordingly, for example using different tyres in wet conditions, and taking account of cross winds which can cause stability problems at high speeds.
This means that we should always keep on eye out on the weather before any Formula 1 Grand Prix weekend given the fact that it can often throw a curve ball into the mix. However, this time Suzuka seems to be a straightforward weekend, at least for Saturday and Sunday, when the main events take place.
Wet conditions are expected throughout the build-up to the Japanese Grand Prix, but race day could also be affected by rain. Friday will begin with a 70% chance of rain for the first two free practice sessions at the Suzuka International Racing Course , according to the latest weather forecast for the Japanese Grand Prix provided by metcheck.com, which also predicts air temperatures of up to 19C. By second practice the air temperature will rise to around 22C.
The qualifying session on Saturday has a good chance of taking place in dry conditions, but the threat of rain will grow once again for Sunday, up to 75%. For more information on the track conditions during each session keep an eye on our latest weather forecast updates from Suzuka.
The post What's the weather forecast for 2022 Japanese GP? | F1 weather report appeared first on Scuderia Fans.